Nowadays name cards are used by many people and companies to promote themselves. Its become one of the most cost-effective marketing tool, and people love it. To add a little extra to your name cards here is an idea, which you are welcome to use:

Let your next name card have Spot UV coating and let it stand out from the other name cards. Spot UV is a simple way to highlight certain, even very detailed, areas of the name card. This could be your name or the logo to create an extraordinary effect on your cards. But let me show you some examples so you can have a better understanding.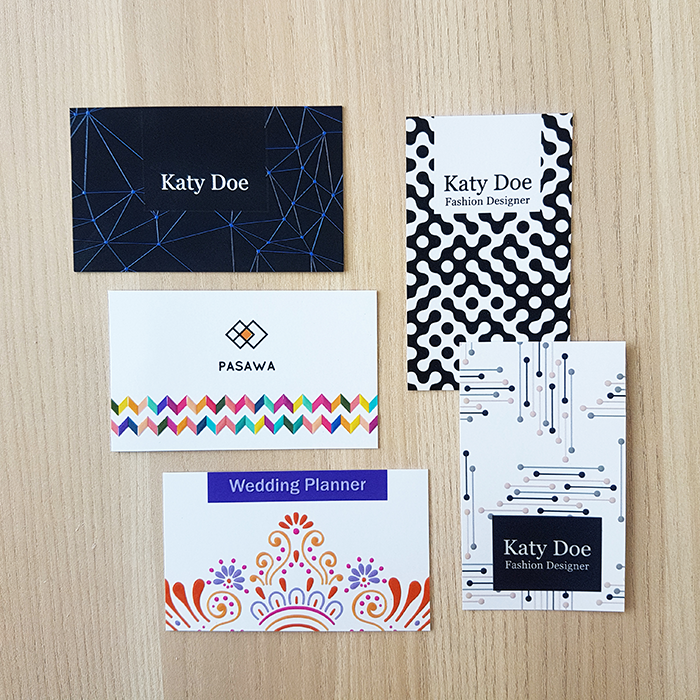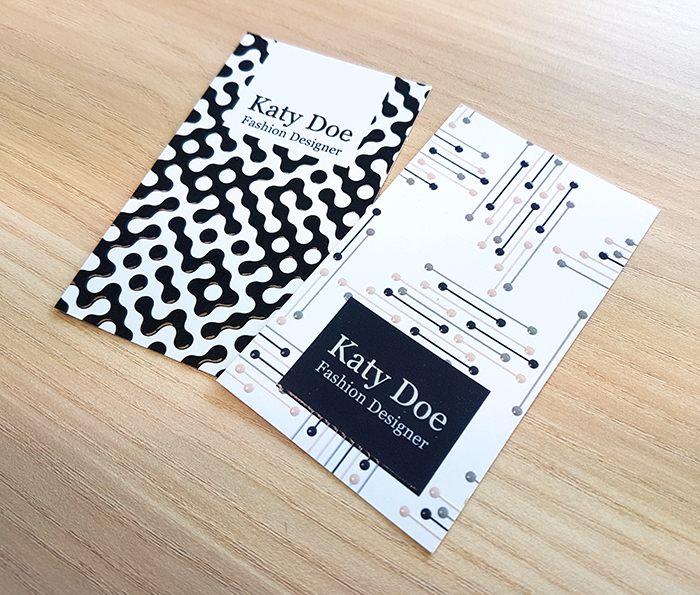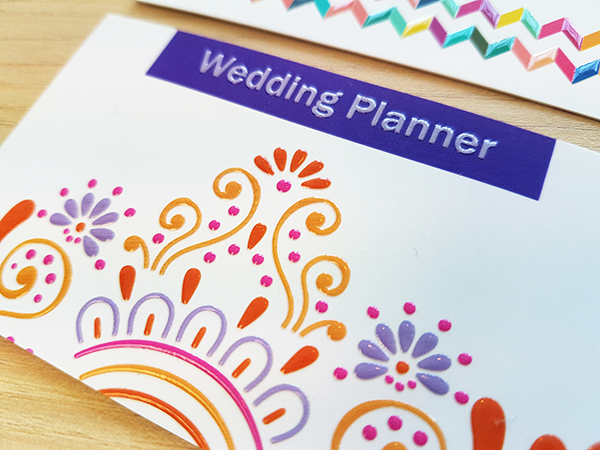 Spot UV, in general, is a technique where a layer of glossy printing lays ontop a specific area that you want to highlight. One the last two pictures above you can see on the color that there is a gloss effect.
If you want to step up a level on the name cards game, have a look at this great Spot UV technique: Blind Spot UV - It looks like a designer has created it? (Second name card) The first one is a name card with spot UV on top of blue printing.
Blind Spot UV is a technique called, where the Spot UV lays on the area where no specific printing is. In other words, add the glossy layer on top of the plane name card to get this look. So once again - the lower Picture has a Blind Spot Uv finish as compared to the first name card which has a regular Spot UV on top of blue printing.

Please find the below technical drawing that explains how you can get the file prepared so that your name cards become as great as mine.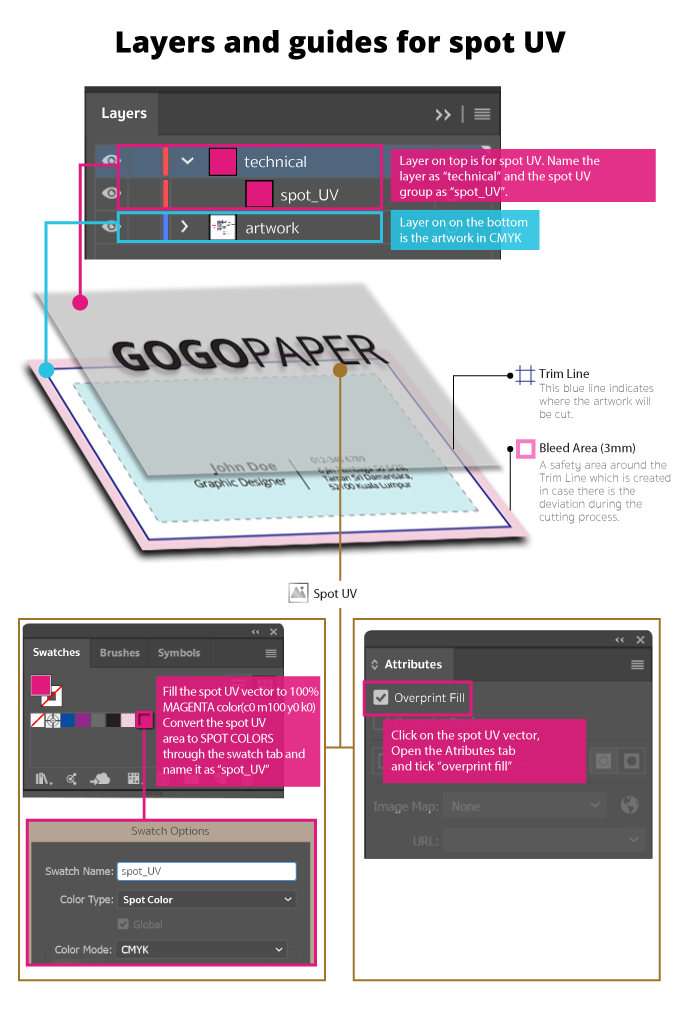 Unleash your creativity and remember: If you can dream it, you can do it - Gogoprint will help you!