How come printing certificates is still essential these days?
Do you ever wonder why it's necessary to produce hard copies of certain documents such as degrees or professional certs, rather than just electronically sending them through email (which can be easily overlooked)?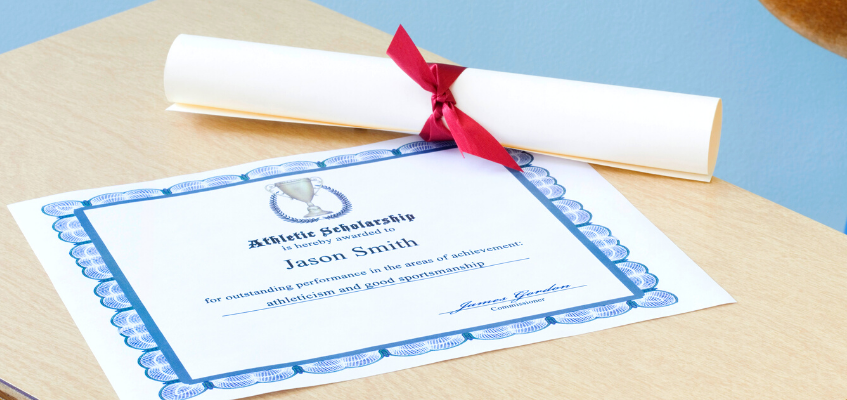 The Value of Certifications
This may surprise some people, but yes! Skills are the global currency in today's economies. With increasing competition for jobs, pay increases, and academic success, certifications are more important than ever.
Certs offer hope and open doors to new opportunities and increase a person's market value.
It's also a great way to show appreciation from event organisers to everyone who supported or contributed to their marketing events.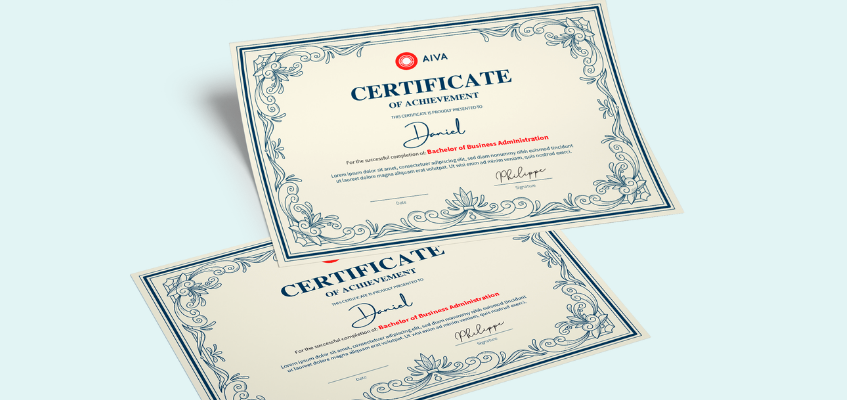 How To Design Certificate
Here are some handy tips for you out there who are thinking to start printing certificates for any good reasons:
Step 1: Follow Layout Guidelines
You should follow certain rules when producing certificates. For example, your certificate layout designs have to follow protocols and guidelines set by an authority figure in the specific field of expertise - or by the company you work for or the school that issued them! You can find more information on this topic by searching online.
Step 2: Must-have Checklist
i) Information about the certificate issuer:
1. Name of your organization
2. Your Company logo
3. Teacher's name (if applicable)
4. Signature (if applicable)
5. Website (if applicable)
ii) Information about the recipient:
1. Full name of a recipient ([recipient. name] attribute)
2. Course/program/webinar title
3. Score/mark
4. Additional information about your program
iii) Information about the issued credential:
1. Document Title: certificate, diploma, confirmation, etc
2. Issue date
3. Expiration date (if applicable)
4. Certificate ID (if applicable)
Step 3: Choosing The Right Printing Materials
Choosing the right paper material is very essential when printing important documents. The thicker and textured paper is more appropriate to make your certificate printing feel and look more professional. Don't forget to choose the right printer too since certificates are usually considered official documents! We offer a high-quality and professional look to every print you required from us. Don't worry, if you need a little more guidance, just give our customer support team a call / email. :)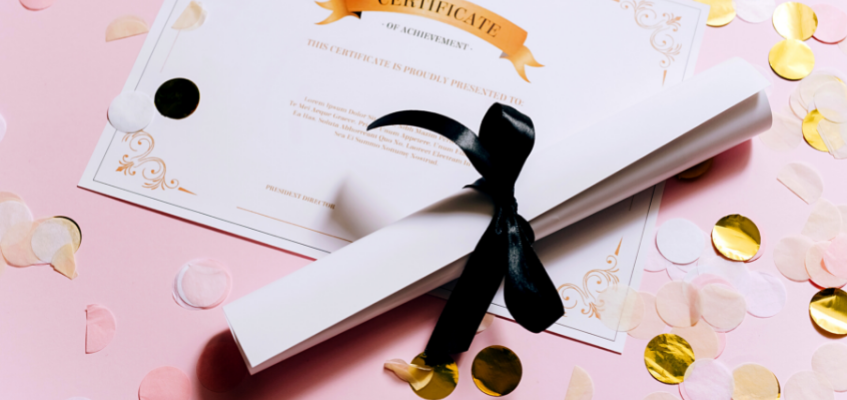 Some Pieces Of Advice To Design A Professionally-looking Certificate
1. Either follow standard certificate design guidelines or follow your brand design guidelines.
2. Do not use too many colours.
3. If you feel that you are not good at design, use the available template online.
4. Pay particular attention to white space (space without any information): there should be neither too much nor too little of it.
5. Pay attention to the standard bleed margin in your artwork before sending it for printing.
6. Be sure to carefully read all of the text, and even ask someone else to cast their eyes over it.

We hope this information helps you to get started on printing what you need. If you are looking for an online printing service to print your certificate, start with placing your order on our website at gogoprint.sg. Don't hesitate to send your inquiries to our customer support team for assistance. Happy printing!