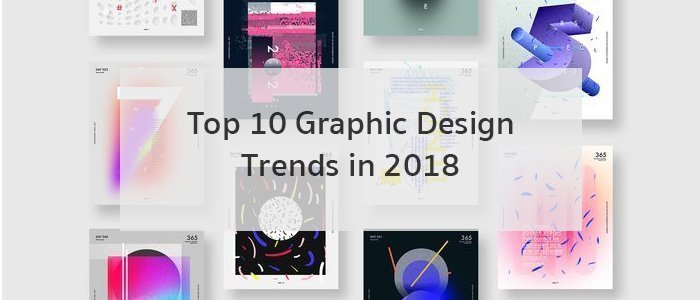 Designing and adjusting images to match the current trends will make your prints or websites more attractive. However graphic design trends are changing every year, so designers and marketers need to stay up-to-date with the current strategies and trends in order to get a better understanding of consumer behavior. Otherwise your brand may become out-of-trend and customers will eventually lose interest.
Today we will show you the "Top 10 Graphic Design Trends in 2018" for you to use in your own designs.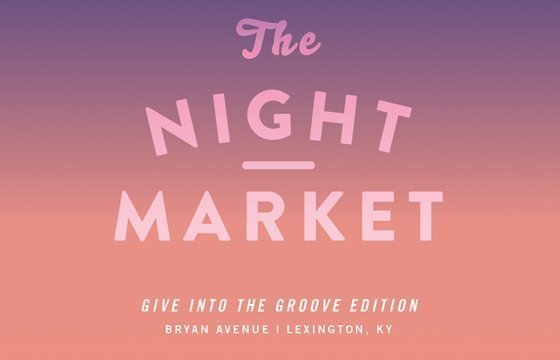 1. Color Transitions / Gradients
Using gradients to decorate web pages or prints has been popular this year as it helps your artwork become more colorful. However, no one can guarantee which tone will be the most popular and suitable for your work, because each brand has a different style and uses different decorations. So the simplest way is to choose a simple color scheme that matches with your brand image and objectives. Then your brand can present its image to the main target audience and customers can recognize your brand more easily.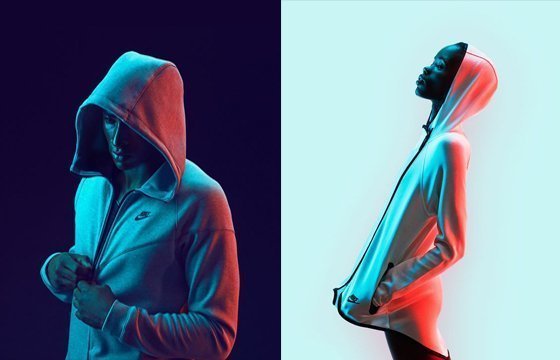 2. Color gel photography
This style of photography uses a bright color scheme for the product and its background. It creates a contrast between product and background color and helps in making your product stand out. This technique can be applied to gradients by using Gradient Techniques to make your images look more unique. For anyone who wants to try this style, they can easily experiment by using common graphic design programs such as Adobe Photoshop.
3. Authentic photography
This trend uses realistic or retouched photos composed from a perspective similar to the human eye to make the picture look life-like. This helps the audience understand the emotions and story that the images try to convey. This trend was very popular in the 90's, which did not use any image filters.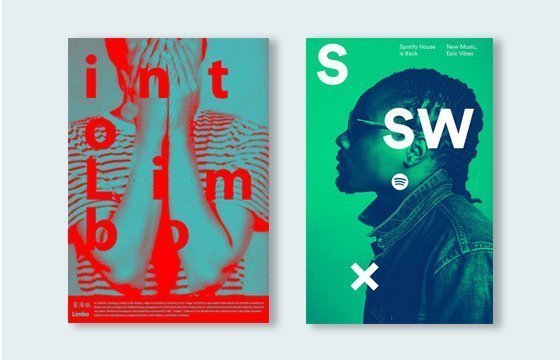 4. Convert image into Duotone style
This is a chic trend that is highly popular this year. Many artists, such as The Weeknd, have used this method to create their album covers. This style will take an ordinary image and make it more interesting by using only two colors. It can be created in graphic design programs such as Photoshop, Sketch, or a well-known program among photographers, Lightroom.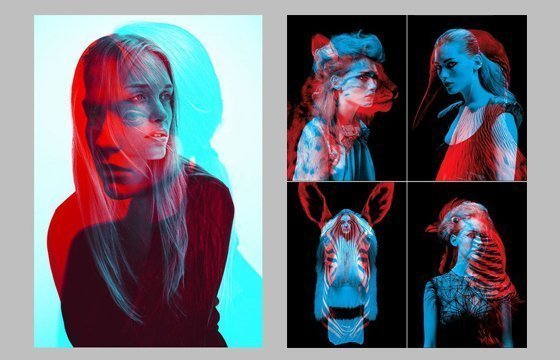 5. Double exposure Duotone
This trend is very popular in poster design and can be seen on many movie or event posters. This trend is bringing many techniques together to create a new image style. This technique uses two overlapped images and different color schemes to create a faded image overlap. It is used to create a sense of mystery and make the audience want to search, read, and find out more. This can help attract new customers.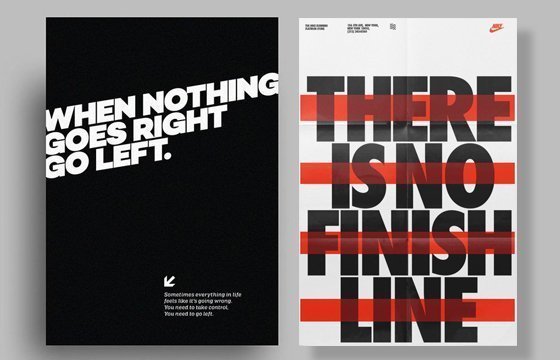 6. Bold Typography
This trend emphasizes the characters by making them bolder. The reason to emphasize the brand name is to make it easier to see and notice in public. The use of this font style will help your printings or designs look more comfortable and make your content shorter. Readers can easily read and focus on only the important details as the text is bold and large. It is noticeable and visually appealing. For those who are looking for ideas in designing posters to attract tourists who pass by, you can apply this trend with your poster.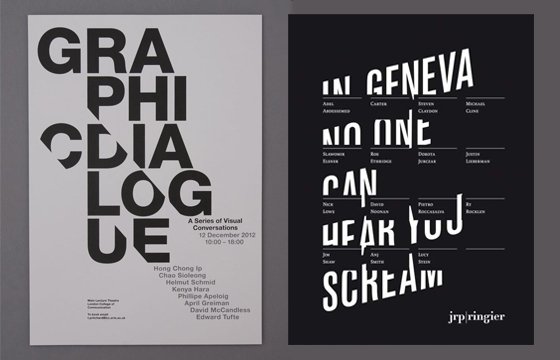 7. Cropped Typography
For anyone wondering what this is all about: have you ever seen a poster with a design that uses incomplete letters, but you can still read and understand what it is? That is the Cropped Typography trend. The purpose is to make the design become more attractive and let the audience guess what the sentence means. This trend was very popular last year, but it is still widely used this year as well.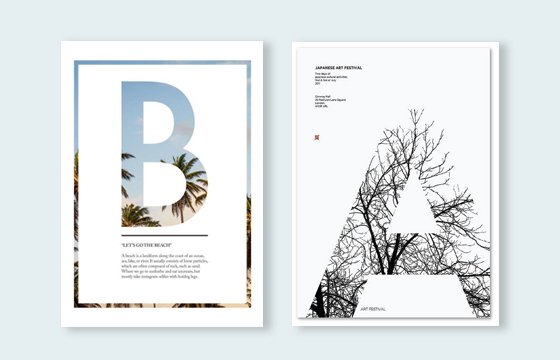 8. Negative Space Typography
This is a continuation of Bold Typography (using bold and large characters to help attract new audiences). This trend uses a thicker text and aligns the letters to create more space between them. Then it puts the image into the blank or the thickness of the letters to help the image pop out more. Most designers choose the first letter of the brand name, because it is easy to help convey the meaning of the brand.
9. Responsive Logos
In the past, brands used to only have one logo to prevent confused customers. But nowadays, trends, ideas and consumer behavior towards using products and services have changed. Brands need to change their mindset and customize their logo to become more consistent with the various packaging or products. As an example, you can see that Chanel, the world-class fashion brand, has modified its logo for other purposes, but it still retains the main element and its brand identity.
10. Movement: Animations & GIFs
Over the past few years the trend of minimalism has grown dramatically. However this will change a bit this year as a current trend is to use animations to help decorate the elements of the design and to make the audience become curious. It also helps to advertise or to apply the various features that the brand offers on its logo. As an example, the are many version of the Google logo, such as a microphone so that audience knows that it can be used to send a voice message or be used as a conversational platform.
That's it! These are the "Top 10 Graphic Design Trends in 2018". We hope that all readers learned something new. For those who are interested in printing with us, please use our printing service here. See you in the next article.