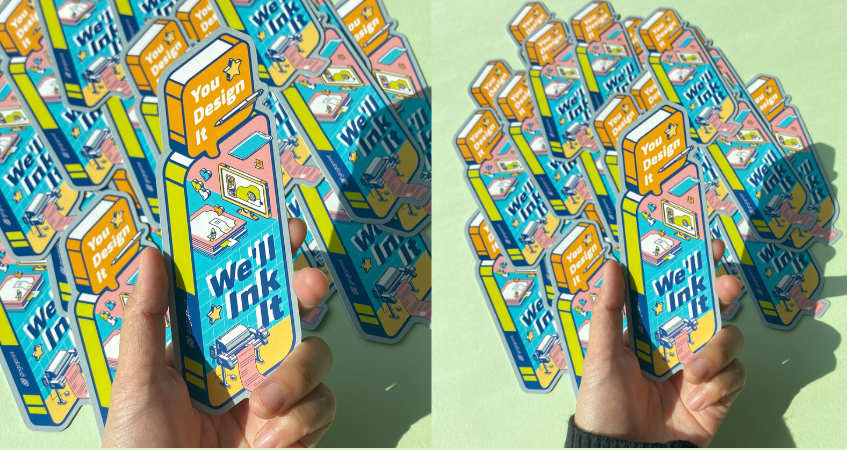 Have you ever considered incorporating die-cut printing into your marketing strategy to make your promotional materials stand out? If you haven't, reading this article can be a great starting point for you to understand everything about die-cut printing in marketing. But before you start, let's take a look at the picture above, die-cut bookmarks by Gogoprint, isn't it beautiful?
Die-cut printing has become increasingly popular in recent years due to its ability to create custom shapes and designs that stand out. It involves using a die, which is a specialized tool that cuts through materials, to create precise and intricate shapes in paper, cardboard, vinyl, and other materials. This printing method is often used for creating custom business cards, product packaging, stickers, and other promotional materials.
Now, what are the reasons that people opt for die-cut printing instead of traditional printing methods?
Die-cut printing allows businesses to add a unique touch to their marketing materials and make them stand out from the competition. Additionally, advances in technology have made die-cut printing more affordable and accessible, which has led to its widespread adoption by businesses of all sizes. As a result, this type of printing such as die-cut stickers has become a popular choice for businesses looking to create eye-catching marketing materials that make a lasting impression on their customers.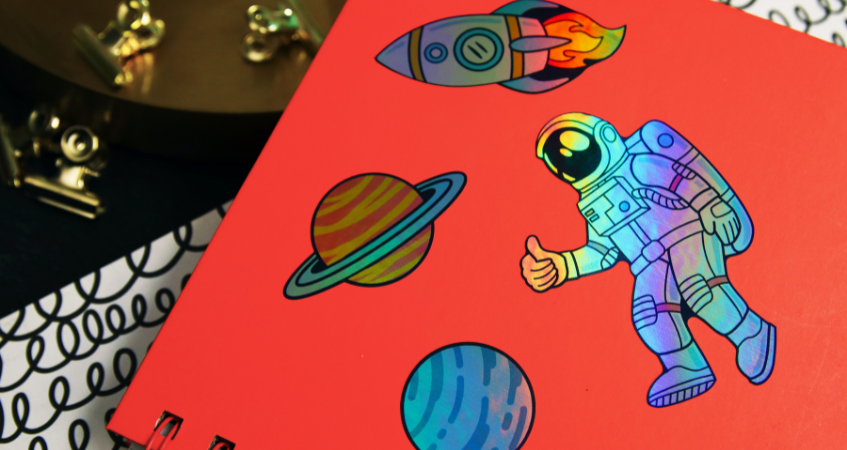 There are several reasons why die-cut printing has become so popular:
Customization:
Die-cut printing allows for a high level of customization, as you can choose the specific shape or design that you want your printed materials to be cut into. This allows you to create something truly unique and tailored to your specific needs.
Professional finish:
When your printed materials are cut into a specific shape or design, it adds quality and attention to detail that is hard to achieve with traditional printing methods.
Versatility:
Die-cut printing can be used on a wide range of materials, including paper, cardboard, vinyl, and plastic, which makes it a versatile option for a wide range of projects.
Cost-effectiveness:
While die-cut printing may initially seem more expensive than traditional printing methods, the benefits often outweigh the costs. For example, if you are creating packaging for a product, the unique shape and design may help your product stand out on the shelf and drive sales, which can more than make up for the additional cost.
Creativity:
Die-cut printing allows for greater creativity and expression, as you are not limited to a specific size or shape. This allows you to create something truly unique and eye-catching.
Recently, we have received feedback from customers who ordered die-cut name cards, and they were thrilled with the unique and professional look it gave their brand, leaving a lasting impression on their clients and colleagues. The positive impact of the die-cut name cards was so significant that not long after, these customers went ahead and placed an additional order of 3,000 pieces of name cards for their sales team and other employees, solidifying their belief in the power of incorporating die-cut printing in their marketing strategy.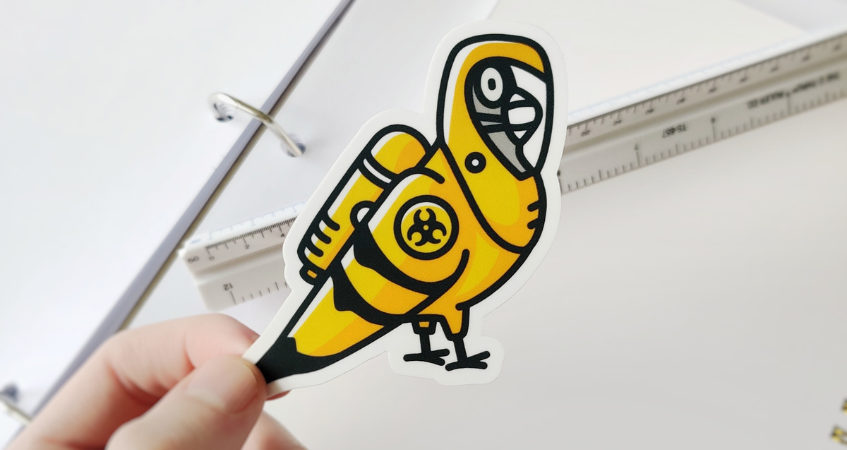 Creating artwork for die-cut printing requires attention to detail and proper preparation to ensure your final product looks exactly how you want it to. To help you navigate the process, we've put together this artwork guide for die-cut printing. This guide will walk you through the necessary steps and considerations when preparing your artwork for die-cut printing, including file format, design selection, adding bleed and crop marks, and collaborating with your printing provider. By following these guidelines, you can create stunning and effective marketing materials with die-cut printing that will leave a lasting impression on your audience.
1. Add 3 mm of bleed
During the production of paper products, slight cutting imperfections are to be expected - cutting can be off by a couple of millimetres from the cutting line. To allow leeway for such imperfections, you should add 3 mm of bleed on all edges of your artwork. Ensure all colours, background pictures, and elements extend to the edge of the bleed area, to avoid the appearance of white borders on certain edges after cutting. Learn more about how to set up the bleed here.
2. Keep your content within a 3 mm safety margin
To ensure that no important elements (text, graphics, images) get cut off from your paper product, make sure to keep such elements at least 3 mm away from the edge of your finished product dimensions. Click here to know how to set up a 3 mm safety margin.
3. Fit your artwork to the printable area
Ensure that the artwork files that you upload are compatible with the printable area of the product that you wish to order. You can find details about the printable area inside the product configurator by clicking on the images.
4. Use CMYK colour mode
Except for silkscreen and pad printing, files should be prepared in CMYK colour mode. Keep in mind that if the setup is wrong, the colours on the finished product may differ from the file you sent. Here is how to set your artwork to CMYK colour mode in Adobe Illustrator.
5. Use an image resolution of at least 300 DPI
To avoid blurriness, use only images and graphics that have a resolution of 300 DPI or more at the actual size. Before sending your files, make sure to embed your images into the file. Read more about how to check the resolution of your assets.
6. Use the right values for grey elements
When setting up grey elements, set the black colour (K) to a percentage between 0 and 100, and keep all other colours (C, M, and Y) equal to 0%.
7. Use the right values for black elements
When setting up black text, thin lines and small elements, use pure black, (i.e. C = 0, M = 0, Y = 0, K = 100). Text, thin lines, and small elements in pure black colour should be set to overprint to avoid white gaps around the text. It will give a solid edge to those elements.
8. Use maximum 2 colours for lines that are finer than 2 pt
If lines are 2 pt thick or less, use only 1 or 2 colours. 4 colours may be used for thicker lines.
9. Convert all fonts to outlines, or embed them in your file
To avoid issues with fonts when submitting your file(s), make sure to convert fonts to outlines, or to embed all fonts when saving to PDF.
10. Save and upload your artwork files as PDF/X-1a
The best format for submitting print-ready files is PDF, under the PDF/X-1a standard. Where possible, submit your files in PDF format. See why PDF/X-1a is the right format for printing.
11. Check for overprint
Make sure that no elements are set on overprint unless you need them to be.
12. Include a die-cut layer
For products that include die-cutting, include a die-cut layer in the artwork file.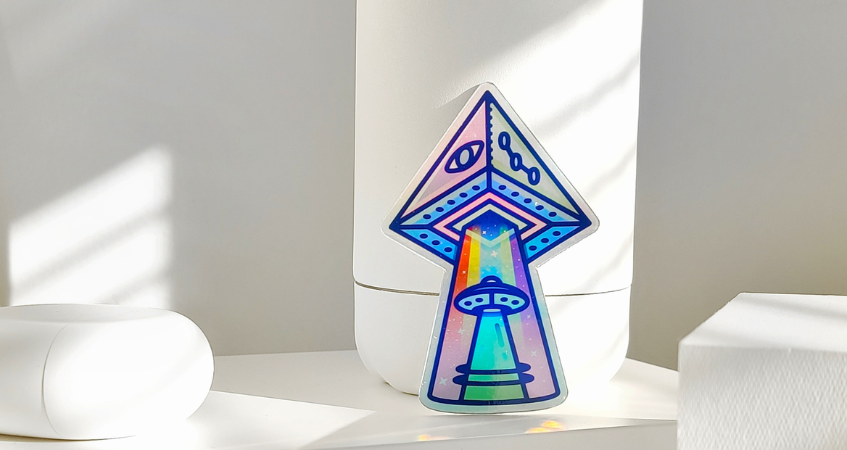 In conclusion, die-cut printing is a fantastic way to take your marketing game to the next level. By incorporating this technique, you can create unique and eye-catching designs that will capture your audience's attention and leave a lasting impression. So why wait? Head over to our website now and start placing your order for custom prints. And if you need any assistance with design and artwork, don't hesitate to reach out to us. Our team is always happy to help you bring your creative ideas to life. Happy printing!

Additional information: Be sure to explore our latest offering, die-cut greeting cards, as part of our new die-cut print product line, and discover the endless creative possibilities for your next project! ;)