Choosing the right fonts for your name cards is one of the most important parts of their design. To make your name cards look professional and attractive, you need to choose the perfect font, which clearly links to your company and its image.
With this post, we aim to give you an overview of the 10 Best Fonts that we have come across for name cards, in case you're looking for some inspiration at the moment.
Before we look at the selected fonts though, let's brainstorm a bit about why you should put thought into font selection.
Why is picking the right font for your name cards so important?
Even though a font might seem innocent, and not worth thinking about too much, it actually has sizeable consequences in terms of the impact generated by your name cards. As we all know, name cards are an essential personal marketing tool, used to acquire and build relationships. Of course, when you talk to a new acquaintance and extend them your name card, you want to leave a strong impression, and you want to be remembered later on.
As an integral part of your name cards' design, the font that you choose will contribute in a certain way to that first impression that is created with new acquaintances. The danger is that your name card contains a font that is completely out of line with your business, your pitch, or the values/image that your company is supposed the represent. It's no secret that certain fonts have a clear image attached to them. For example, Comic Sans is not a font that transpires the highest degree of professionalism. Similarly, if you're supposed to represent a state-of-the-art tech startup, Times New Roman might be the wrong font for you.
So how do you pick a font?
1. It depends on your positioning and your line of business
The line of business, or industry that you are in, kind of sets soft boundaries in terms of fonts that are appropriate or not for your company. We say soft boundaries because in the end it mostly depends on your positioning. Even if you're a company in a super traditional industry such as iron melting, you could go for a modern and disruptive design (and fonts) if you are positioned as a company that wants to do things differently, and/or focuses on innovation.
However, the industry does set some boundaries. For example, as a graphic designer or design agency, you can take a lot more liberties with name card designs than if you are not a design agency. That is because for design agencies, design is their trading good, their bread and butter. They need to be creative, daring, stand out, and craft a strong and unique image. That is not as much the case for every other business.
The bottom line is before you start on the design of your name cards, you need to think about your company's positioning and its image. Your name cards should reflect that image, and reinforce it so that your name card becomes a physical extension of you, your company, its values, and its image. That friend is how you get remembered.
2. It depends on your position
So the first part is clear: you need to print name cards that reflect and reinforce your company's image. But you can personalize cards more based on your position. For example, it would only make sense that a company's graphic designers and sales executives have name cards that look slightly different. The emphasis here is on slightly though!
As a company/brand, you need to transmit a consistent image, so you cannot create different designs that are completely unrelated. However, what you can do is create designs that are aligned with the company/brand's central positioning and design language, and personalize the design further based on your employees' positions. This applies to fonts as well: you can slightly change them, as long as all the different name card designs in your company are still bound by a common underlying design.
Now that you know what to keep in mind when selecting a font, it's time to go through our selection of the 10 Best fonts for your cards:
1. Myriad Pro

2. DM Sans

3. Modern Prestige

4. Cooper Hewitt

5. Futura Now

6. Moon Time

7. Mohave

8. Alegreya Sans

9. Brittany

10. Roboto
Myriad Pro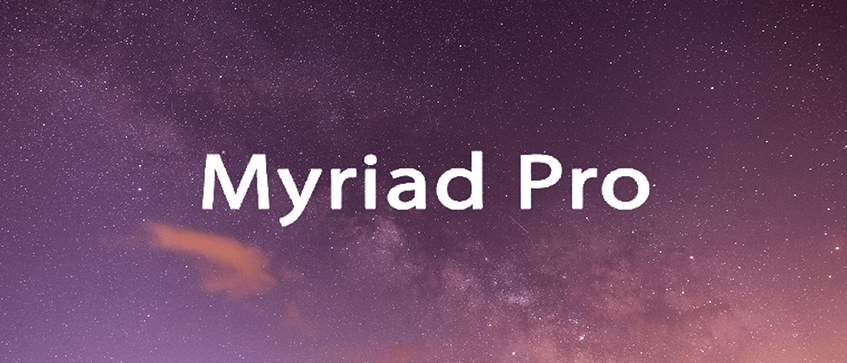 Myriad Pro is a font that has no usage limitation. This is the perfect font when you decide to add text to a light design. It is a good choice that works for digital and printed media such as social media ads and graphics, websites, banners, name cards, greeting cards, and more.
DM Sans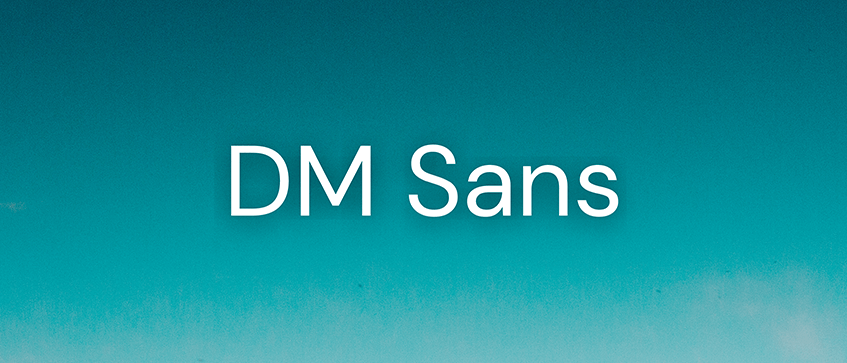 DM Sans is a sans serif with a low contrast geometric design. It can be used at big and smaller text sizes and is a widely used font that gives you a perfect choice for design purposes. The font has been used in many other sectors that include both digital and printed media.
Modern Prestige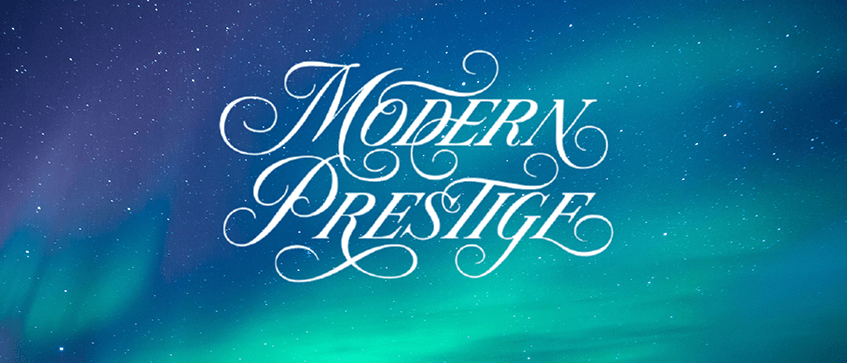 Modern Prestige is an is elegant, modern, and classy font that can be used to create logos, invitations, ad branding. It also works well for wedding designs and social media posts.
Copper Hewitt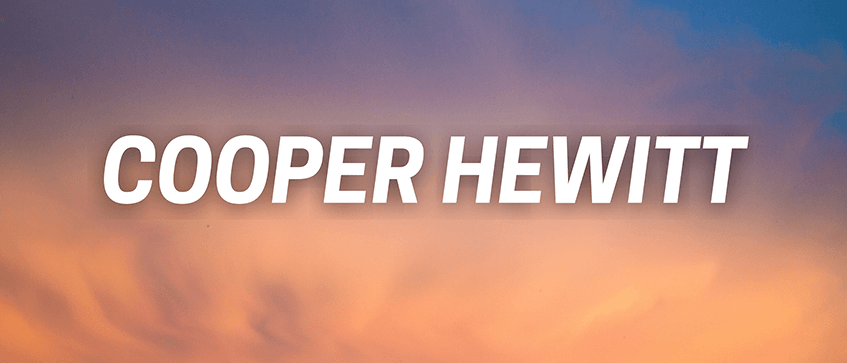 Cooper Hewitt is a contemporary sans serif, with characters composed of modified geometric. This font is suitable for personal and commercial use. Designers often use this font for social media.
Futura Now Font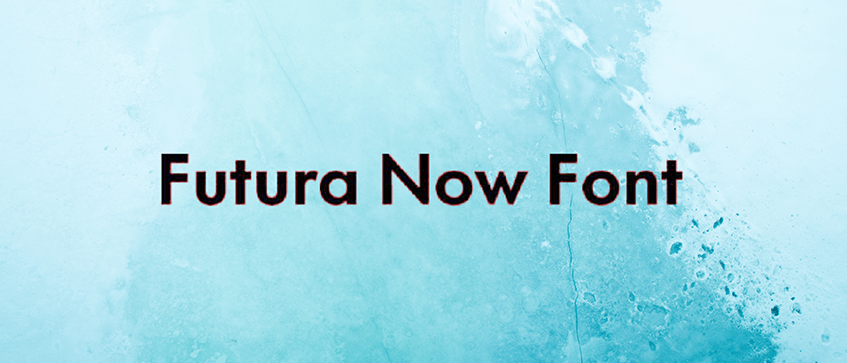 Futura Now font has often been used for printed marketing platforms because it consists of near-perfect circles, triangles, and squares. It is simple often chosen by designers because it is easy for people to read.
Moon Time Font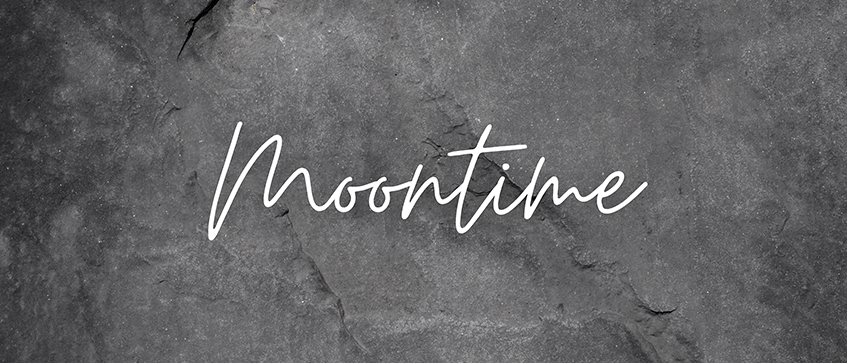 Moon Time Font is really an eye-appealing font, it will make your design stand out and it can be used in both digital and printed media. It includes a complete set of reduced & uppercase letters, a huge variety of spelling, and numerals.
Mohave
Mohave is a labeling display screen sans-serif font that is designed for large points establishing and contains 4 different weights. with each letterform is nearly monolinear to keep the typefaces structure stay noticeable.
Alegreya Sans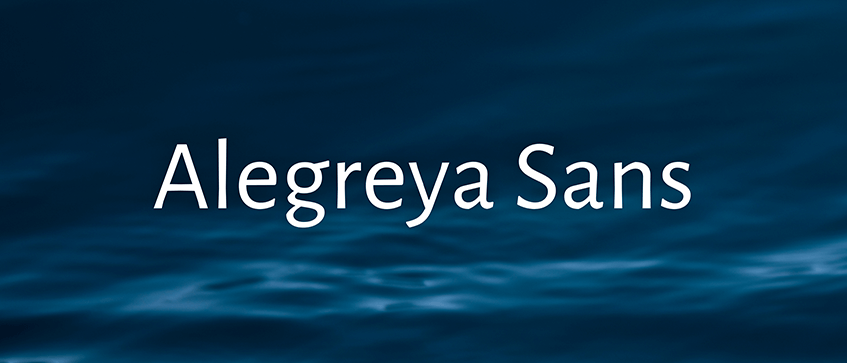 Alegreya Sans has a great look for both formal and informal implementation. This font can be used very comfortably in official work since it has a polite look. Alegreya Sans works great in branding, logos, headlines, and high fashion. You can use this font for personal and commercial purposes.
Brittany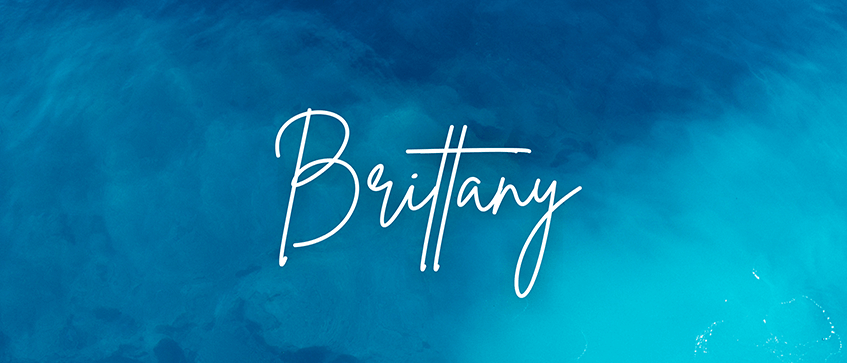 Brittany is an elegant signature script font with an original handwriting style. The font looks very natural and beautiful. It is designed by Create Studio that looks fashionable sophisticated signature-style script with its own unique curves and an elegant inky flow.
Roboto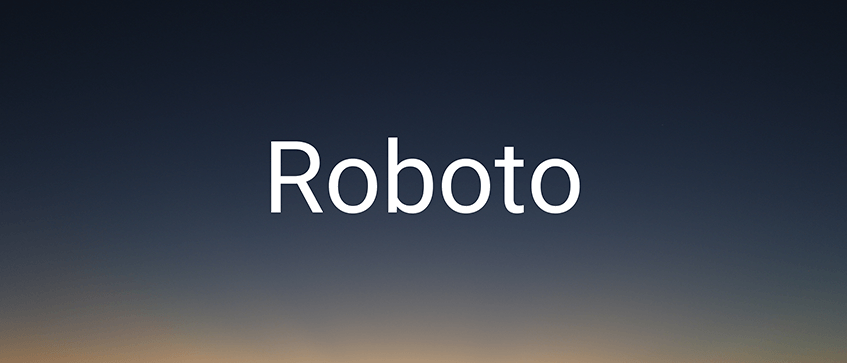 Roboto is the most regular sans-serif typeface used by designers. The font contains 28 styles. Roboto is also a neo-grotesque typeface that contains Thin, Light, Regular, Medium, Bold, and Black weights.