After placing a bright vinyl banner outside of your brick-and-mortar store, more and more people are now visiting your establishment. While you're happy with a sudden sprung of potential customers, it seems that they are not that eager to make a purchase. Idly pacing through the store, they touch things but never buy anything. As a concerned business owner, you rearrange the shelves, offer discounts, and monitor your customer's every step but nothing seems to work.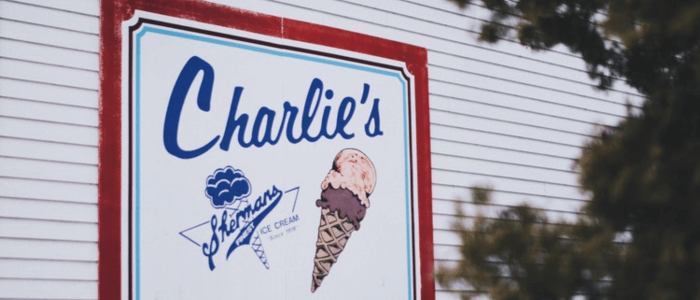 If you've tried countless in-store marketing techniques but you can't see any results, this blog post is for you. Read on to learn a couple of clever tricks that will help you boost sales and run a successful retail business.
Let the Science Guide You
The secret is simple: buyers won't show interest if they don't find your store or your products intriguing enough. To better understand your audience's needs, tap into psychology, behavioral economics, and even neuroscience!
The application of scientific tricks will help you develop a better understanding of your shoppers and assist you in creating the best in-store experiences. Here're some of the best books for your consideration:
Decoding the New Consumer Mind: How and Why We Shop and Buy, 2014, Kit Yarrow;
Why We Buy: The Science of Shopping, 1999, Paco Underhill;
Webs of Influence: The Psychology of Online Persuasion, 2012, Nathalie Nahai.
What is Visual Merchandising?
For a retail business, it is crucial to understand what visual merchandising is. To put it simply, visual merchandising is the retail industry's practice of developing floor plans and three-dimensional displays to motivate the customer towards making a purchase.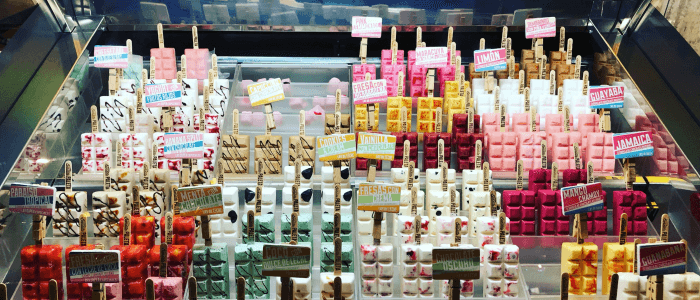 Many marketers believe that visual merchandising is a combination of both an art and a science. It uses lines, colours, lighting, and proportions to create beautiful and balanced displays while relying on psychology and neuroscience to influence a shopper's emotions and purchasing behavior.
Visual Merchandising Basics
For retailers, visual merchandising is king. However, if you're financially deprived, creating appealing visual displays can be quite difficult. But worry not, there are simple tricks you can use while being on a budget.
1. Stick to a Theme
Decorating your window display thematically using your products isn't expensive.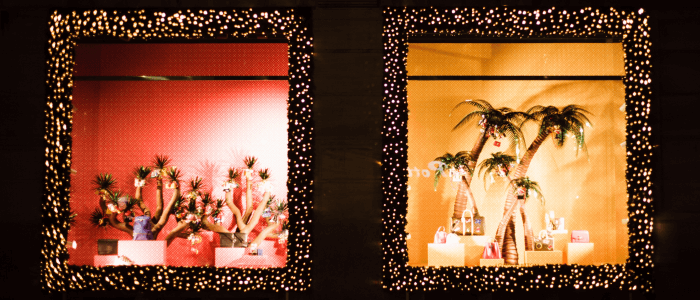 2.Be Logical
Your store layout must follow a certain logic. Place relevant goods together or create funny, unexpected product sets.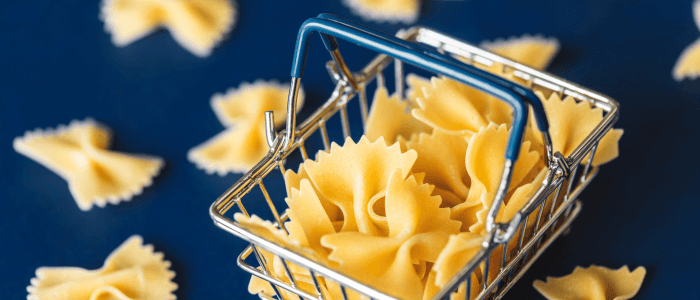 Use Signages Inside
You also need large-format advertising inside the store. Use signages to tell shoppers about new products, current deals, and discounts.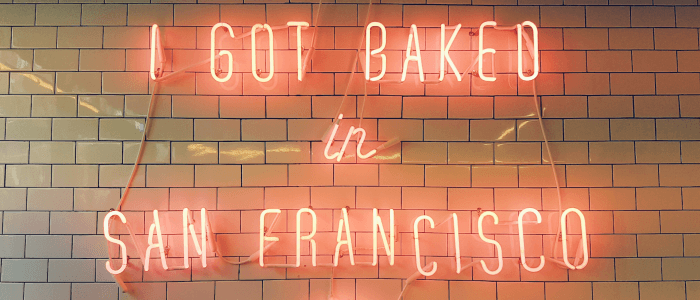 Decorate Your Retail Display
The display window is the first thing your customer sees when entering the store, so you need to make sure you send the right message. Get yourself a window sticker to let passerby know what he can find inside.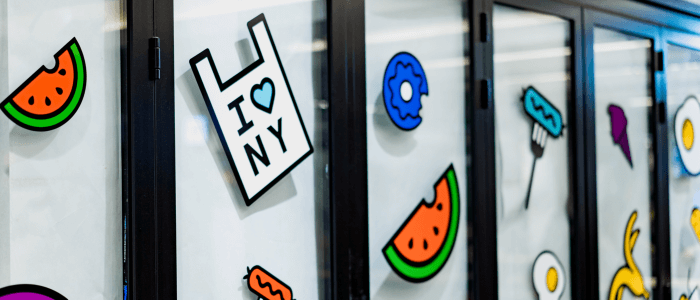 Learn More about Experiential Marketing
Experiential marketing simply means turning shopping into an exciting experience. Vans turned one of its stores into a skating ramp, Ikea hosted a much-anticipated sleepover, and Beerwolf Books combined a book store and a pub! Is there anything unique you could offer to your visitors?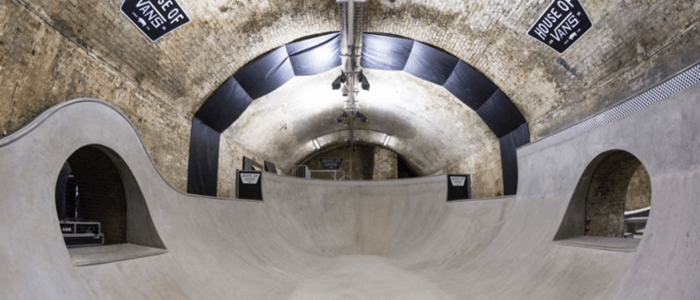 Maybe you could add more games and activities to your waiting area or change the way your staff interacts with customers. Offer something unexpected and people will go online to leave amazing reviews.
Get Some Products Tags & Catalogs
Maybe your customers don't buy from you simply because they don't understand what they can do with a product you offer. In this case, make it clear by attaching a product tag, explaining how a customer can benefit from the item.
You can also create a creative yet useful catalog to provide people with more information. Lush realised that the majority of their customers did not really know about the benefits of the ingredients they were using in their products. To educate visitors, Lush put together a well-designed catalog, which became a huge success.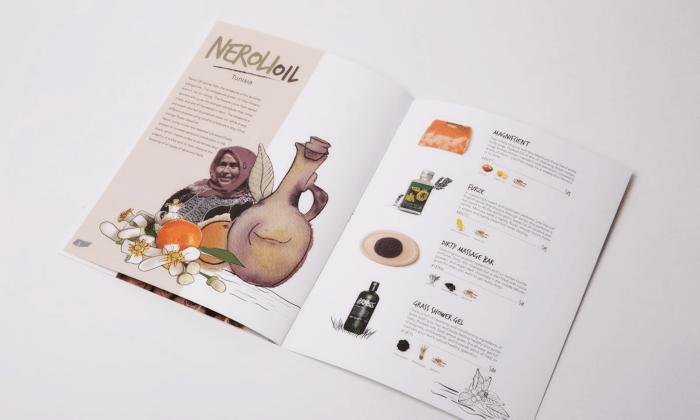 Keep Experimenting
A rare person gets things right on the first try. To find a perfect store layout, keep experimenting and track any changes. You can check this decoration idea too. Soon enough you will gather enough information to know what your audience would love to see in your store!
And if you need marketing advice, check out our blog, and take a look at the promotional products we offer!