Large format printing is a type of printing that uses large, specialized printers. These printers are often used for printing large advertisements such as signage, banners, posters and other large-scale prints. They generally require more ink and higher quality materials than standard printing methods.
Businesses often use large format printing for high-impact advertising that needs to be seen from a distance. Whether you choose digital or traditional methods, you'll be able to create a stunning print that will get noticed in just a glance! That is the ultimate goal of getting one of these prints!
Benefits of Large Format Printing
Large-format printing offers a variety of benefits that are difficult to find in other formats. Here are just some advantages why you need them to advertise your business:
1. The ability to reach a wide audience - Large format print products can be seen from far away, making them ideal for reaching a large number of people.
2. The ability to make a big impact - With the right graphic or the right words, large format printing can make a big impact on your target audience.
3. The ability to create eye-catching displays - They say a picture is worth 1000 words. The right large format printing can help you create displays that are sure to grab attention and draw in customers to your store!
4. The ability to promote your brand - Your business will be more visible and people in different areas of the city could recognize your brand.
The advantages don't stop there! With this kind of advertising, you also have more room when designing because their size makes them easier access points into marketing material--and who doesn't love being able to make things look good without having any limitations?
Some common uses for large format printing include:
1. Hanging banners:
Banner printing is perfect for promoting your business or event and can be hung either indoors or outdoors. You can customize the size and orientation depending on what suits you the most.
2. Posters: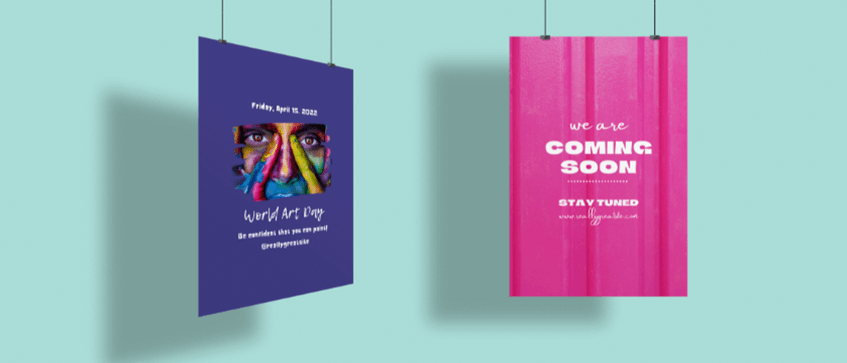 Poster printing is another popular use for large format prints. They can be used to promote your business, product, or event.
3. Roll-ups: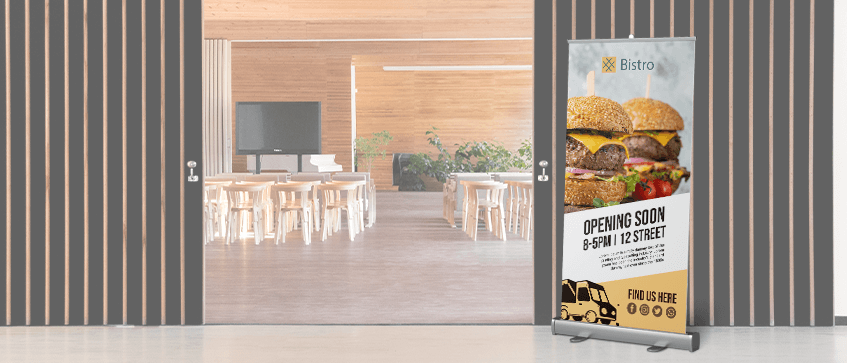 Roll-up banners are ideal for trade shows and other events where you need to grab attention. They can be printed with your company logo and contact information, and are easy to set up and takedown.
4. Signage:
Large-format prints can also be used for signage. Whether you need indoor or outdoor signage, large format printing can provide you with high-quality, eye-catching results.
Whether you're looking to promote your business or just make a statement, large format printing can help you do it in style.
There are a few things to keep in mind when you are considering printing large format advertising materials. However, first, you'll need to make sure that you have a high-quality image or graphic to use in your print project. Next, study the type and materials of your print products. Make sure you think wisely about how to use them and where to put these large format printing; either indoor or outdoor, we have plenty of options that suit your needs for any purpose or for any kind of event!
Let your business go BIG and BOLD with good advertising! Be ahead of your competitors and don't miss out on the most effective advertising. Visit gogoprint.sg to place your order now. ;)