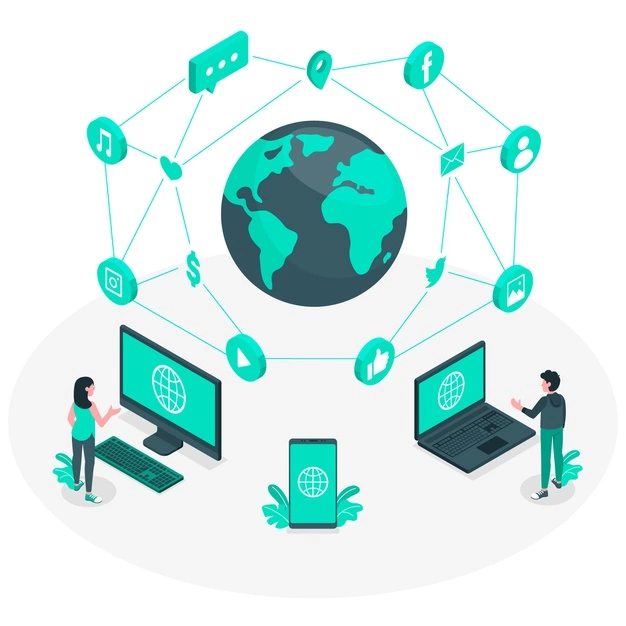 Image source: Freepik
The common challenge today of the works for Content Operations and achieving conversion on websites is "speed".

Let's consider this frequent situation: you or your marketing team members spend too much time looking for media assets stored in decentralized shared platforms that could have been uploaded by the R&D team without notice. When this happens over and over again, it means you unconsciously lose valuable time that should be used for studying the ROI of your marketing efforts launched in continuous campaigns and activities.

In another context, on the surface of your business, a visitor comes to your website finding your product description appealing but the product images are not optimized to show up quickly within the first few seconds. The visitor will end up leaving your website before they might even have a chance to choose an excellently made product by your company. The reason is simply for the 0.1s delay of image loading.

The above situations are the samples of how "speed' can impact both your strategic and operational marketing tactics. We can see this problem on two sides of your business:
On the back-end side, your overlapped, disorganized content creation and management keeps happening, which consumes your team's time and contains underlying opportunities of content security as well as low team productivity. The reduction of your time spent on analysis works results in a higher potential of losing the battle of grabbing your latest customer experience.

While in terms of your business front-end side including website, mobile apps, those slow loading media assets present a poorly optimized user interface and user experience with unorganized content delivery practices. There is nothing worse than welcoming your leads with a sluggish website.
To tackle these typical challenges nowadays, Digital Asset Management and Media Acceleration solutions have been brought under the spotlight as the latest scalable, cloud-based available resorts for businesses across the globe.

A Digital Asset Management (DAM) platform is a solution that performs various tasks and functions within a centralized workflow of Content Operations, from the creative phase to the distribution stage, including the upload, storing, optimizing, delivering and analyzing. Content that can be managed and controlled by DAM is the most needed rich media today such as images, videos, text files.
" Typically, DAM systems are intended to support a wide range of actors — from specialized creative to generalist production to more operational and administrative roles — both inside and outside an organization, often including agencies and channel partners. " - according to Gartner, one of the biggest technology consulting companies.
A DAM platform enables both creative teams and back-end/technical teams to take the fullest control of the content and resources they work with daily, as explained in this article, DAM goes from minimizing duplication of files, managing copyrights and versions control to optimizing perfectly images and videos and delivering them to mobile and desktop devices. Imagine winning your competitors with just this single source-of-truth platform that speeds up your whole process of content creation and distribution worldwide, it will be soon for you to bid farewell to tons of other traditional limited storage platforms.
While DAM plays the overall role in Content Operations success, Media Acceleration is an important component of a DAM workflow to ensure optimized, fast and successful content delivery at different volumes worldwide. Media Acceleration is a combination of Image Optimization and the capabilities of the Content Delivery Network (CDN). This is the critical touchpoint where the goal of fast loading, optimized digital experiences and website speed are generated and secured.
CDN is a popular, essential service consisting of caching various content types and volumes on the internet and distributing them to the end-point users' devices, all done through its widely covered delivery networks. CDN acts as an important role in keeping a stable performance for the most used internet services and activities nowadays, from video streaming, software downloads to the website and mobile content acceleration.


Besides the initial core capabilities, CDN providers these days have picked up the latest technologies to respond to the various demands across industries which can be listed as DDoS (Distributed Denial-of-Service) protection and web application firewalls (WAF) - explained by an expert from Scaleflex, an Image Optimization and global CDN service provider.
Adopting a DAM solution and repositioning how to optimize Media Acceleration to win SEO and conversion goals will take the efforts of many businesses. But thanks to the scalability of these solutions in modern days, the approach to a successful implementation or upgrade for them is easier and faster. Last but not least, the pricing has been made to be more forecastable and transparent by the DAM vendors and CDN providers globally.
Businesses that choose to achieve the digital transformation goal at a quicker pace have always proven to be better at catching market changes and always-moving customer experiences.